We're all about the Award-winning wines in the USA!
We've created complex flavors that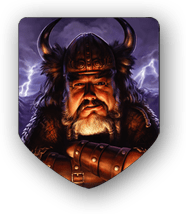 Our award winning contemporary meads have hit the "Not-too-Sweet spot between meads and wines. We've created complex flavors that delight connoisseurs while offering wine lovers a change from the same old grapes, and delighting beer drinkers with a complexity of flavors that aren't overpowered by sweetness.
Our Traditional line of honey mead wines are crafted in the style of the old world. Enjoyed by mead enthusiasts everywhere, these meads are designed for those wanting traditional mead with big honey flavor. They have been described, as a great representative of what mead should be and with over 12 flavors ranging from traditional honey to chokecherry you're guaranteed to find an option perfect for even the pickiest palate.
Buy Mead in our Online Store. We ship to 33 states and DC!
Mankind has made mead since the beginning of time. Making mead is not difficult and it is a lot of fun. If you have ever wondered what it would take to make your own mead, you have come to the right place. We will teach how to make mead as simply as we can. Mead is not beer, it is not brewed. Brewing is a heating process by which sugars are converted for fermentation Brewing is used primarily in beer and spirits manufacturing and involves sugar conversion in grains. Honey is ready to ferment as it is. It just needs a little water and yeast.
F

o

l

l

o

w

u

s

a

n

d

S

t

a

y

C

o

n

n

e

c

t

e

d
Showing 41–48 of 50 results
The legend begins in Mentor Ohio when a boy is fascinated watching his uncle, a research mead chemist, transform juice into wine.The fascination becomes passion when he does his eighth grade science project on fermentation. Ken Schultz is on his way to becoming a winemaker!In 1975 he began making wine as a hobby, using the native varieties of grapes from the Great Lakes region where he lived.In 1979, Ken and his wife Lisa moved to Montana, where they lived in a tipi while they worked on their home.The lack of modern convenience did not deter Ken from his hobby and he continued to make wine and store it in the wine cellar beneath the tip!
Come and Experience Mead wines
Tour the winery and experience mead from start to finish. Buy mead right where it is made after finding your favorite one during a free tasting. We are open to the public Tuesday-Saturday from 11:00 AM to 6:00 PM. No reservation needed during regular hours, just come on in! You can call us at 406-363-6323 to set up a private tour if our regular business hours don't suit you. We look forward to your visit!.
Frequently Asked Questions
Is mead healthier than beer?
In some aspects, mead is healthier than beer. It is made with honey which has antioxidant and antimicrobial properties. It is suitable for people with celiac disease and gluten sensitivity, as mead is gluten-free.
How much active yeast for 1 gallon of mead?
Generally, there is 1 gram of dry yeast or 2 grams of liquid yeast. Although, it entirely depends on the process of making the mead and the strain of yeast you use.
How long does honey mead take to ferment?
The fermenting process depends on various factors, like temperature, the amount of honey, the type of yeast, and the presence of additives and nutrients. Depending on how active the yeast is, it will take around 2 to 6 weeks.
Is Raw Honey OK for Mead?
With a few drawbacks, raw honey is okay for mead. Raw honey is not pasteurized or filtered, which may contain natural yeast bacteria, pollen, wax, and other impurities. It will affect the flavor, stability and clarity of the mead.